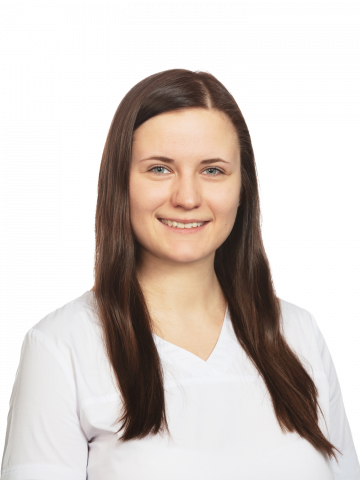 Lauma Sivare
Specialty:
Dental hygienist
Languages:
Latvian, English
Provides professional dental cleaning, flossing and care training.
Performs the removal of soft plaque, supragingival and infragingival tartar with ultrasonic and hand tools.
Performs professional oral hygiene for adults and children.
Performs tooth pigmentation removal with Air-Flow soda jet.
Performs certified teeth whitening with the "Philips Zoom" teeth whitening system.